THE VALUE OF GOOD EYESIGHT
Uveitis is an inflammation of the uvea, the membrane that surrounds the inside of the eyeball and in which we can distinguish two parts: the anterior uvea (iris and ciliary body) and the posterior uvea (choroid). The uvea is very sensitive to infectious and inflammatory processes, as it is one of the tissues with more blood vessels in the body in relation to its volume. Uveitis can cause significant loss of vision in cases where it affects the back part (choroid) due to its contact with the retina.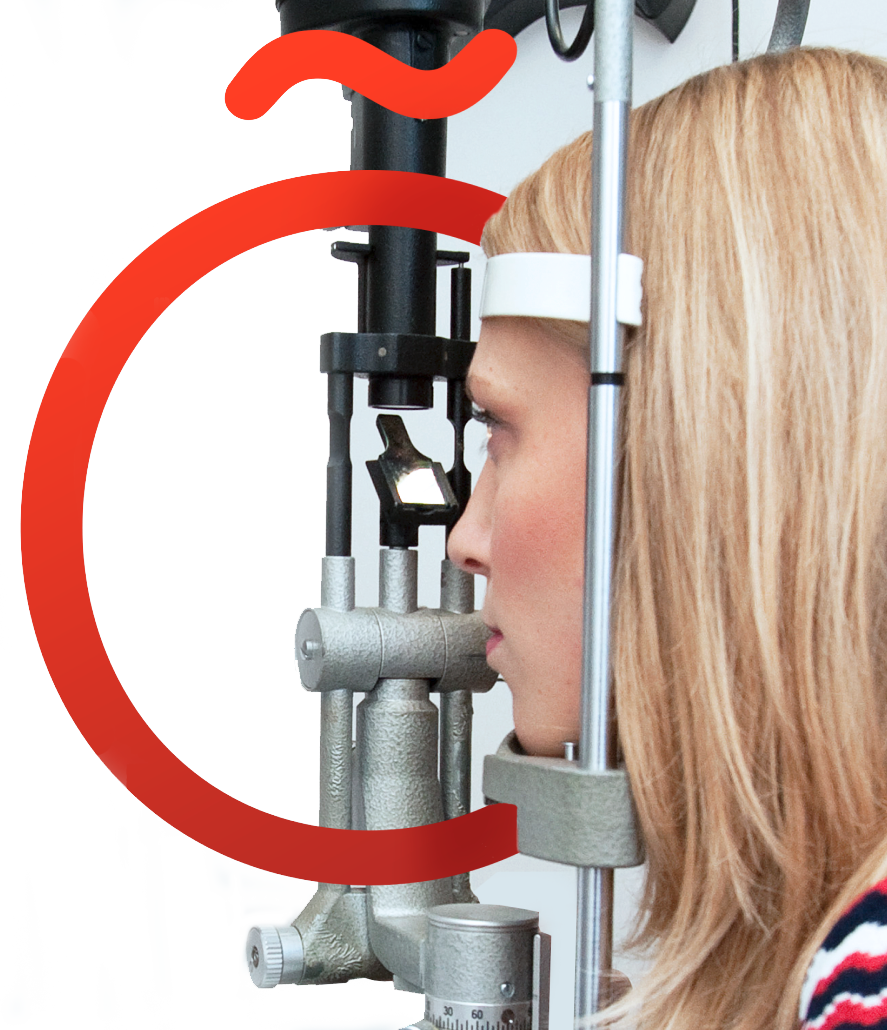 Call us or, if you prefer, we will call you
+34932279391
If you suffer from uveitis, visiõnclínic+ can offer you corrective treatment. Being part of barnaclínic+ allows us to analyse each case in a multidisciplinary manner, achieve a precise diagnosis and offer the best option among the different types of treatment that are currently available on the market.
FIRST VISIT AND EYE EXAMINATION
Early detection of uveitis is key, since, depending on the affected area, it can cause annoying symptoms or even loss of vision. Request an appointment without obligation. One of our professionals will follow your case from the beginning to the end of the treatment. You are in good hands.
WHY CHOOSE VISIÕNCLÍNIC+ TO TREAT UVEITIS?

Our professionals are part of the Clinical Institute of Ophthalmology (ICOF) of Barcelona's Hospital Clínic, a pioneer in the care and study of patients with uveitis. Dr. Alfredo Adán participates in the diagnosis and monitoring of the more than 200 patients who attend the centre each year. In total, around 1,200 patients have been treated since the Uveitis Unit was launched, requiring regular check-ups.
The multidisciplinary uveitis team of visiõnclínic+ is an international reference in the diagnosis and monitoring of this disease thanks to the use of the latest imaging technologies and the involvement of other specialists, including experts in rheumatology, infections, pathological anatomy, microbiology or hematology, among others.
Being part of the Barcelona Hospital Clínic Group allows our team members to participate in the research activity of the Biological Aggression Area and the response mechanisms of the August Pi i Sunyer Biomedical Research Institute (IDIBAPS). As part of the "Ocular inflammation: clinical and experimental studies" group, they develop several lines of research that range from epidemiological aspects – such as the approach to infectious and immune-mediated uveitis – to the application of new imaging techniques – such as wide-field retinography or OCT angiography – to study risk factors in the development of macular edema, or the objective quantification of inflammation. They also actively participate in the trial or clinical study of different drugs, some of which have already been approved.

TREATMENTS BASED ON SCIENTIFIC EVIDENCE
The specialists at visiõnclínic+ are pioneers in their field and have extensive experience in the treatment of refractory or severe cases of uveitis with biological drugs and new corticosteroid sustained release devices, from which many patients benefit and which are based on recent scientific evidence.
WHAT ARE THE EFFECTS OF UVEITIS?
Our initial message to patients is one of hope, as we currently have different treatment options for the different types of uveitis. If you suffer from uveitis, there is no need to worry, as you won't go blind from this disease.
Uveitis is not hereditary or degenerative; although quality of life and visual quality may be affected by this disease, the symptoms and discomfort can be managed with good results thanks to medication.
The diagnosis of uveitis is made in a multidisciplinary way. While the ophthalmologist plays a primary role, other specialists in internal medicine, autoimmune disease, rheumatology, and sometimes infectious disease must also be involved. Thanks to the fact that visiõnclínic+ is part of barnaclínic+, we work in a coordinated manner with the different units of Barcelona's Hospital Clínic. This multidisciplinary approach offers our patients the possibility of being analysed globally and being followed up by the best expert for their specific case.
Multidisciplinary uveitis units are a great advance in our country and at visiõnclínic+ we are pioneers and national and international benchmarks. The joint study of the cases saves the patient many unnecessary tests, as well as time and money, and also allows patients access to much more personalised treatment.
Anterior uveitis is the most common type of the disease, although it does not usually cause major problems in terms of vision loss. This type of uveitis is treated with anti-inflammatory eye drops and pupil dilators (mydriatics) for a limited period of time, while the inflammation lasts.
Posterior uveitis is treated with anti-inflammatories, corticosteroids being the most used due to their effectiveness, but also with immunosuppressants. However, both medicines have important side effects, which is why, recently, we offer biological drugs, which act more selectively, on what we call "therapeutic targets". These drugs significantly improve the visual prognosis of patients, producing far fewer side effects. Finally, drugs that can be injected directly into the eye (corticosteroids) have been developed, which also avoid the symptoms associated with the therapy.
Chronic uveitis or associated with immunological diseases may require the use of other therapeutic options including immunomodulatory or biological drugs.
SURGICAL TREATMENT OF UVEITIS
We carry out research on uveitis at the Clinical Institute of Ophthalmology (ICOF) at Barcelona's Hospital Clínic. All visiõnclínic+ professionals are part of the ICOF. We are currently working on studies that link different infectious agents that come from the intestinal flora and that play an important role in the development of uveitis.
Improved knowledge of how these infectious agents work and the relationship between uveitis will allow us to develop more selective drugs that act on certain therapeutic targets.
Our professionals will be happy to inform you of everything you need to know about uveitis and its treatment options
VOLS ESTAR AL DIA DE LES ÚLTIMS TRACTAMENTS, NOVETATS I OFERTES DE VISIÕNCLÍNIC+?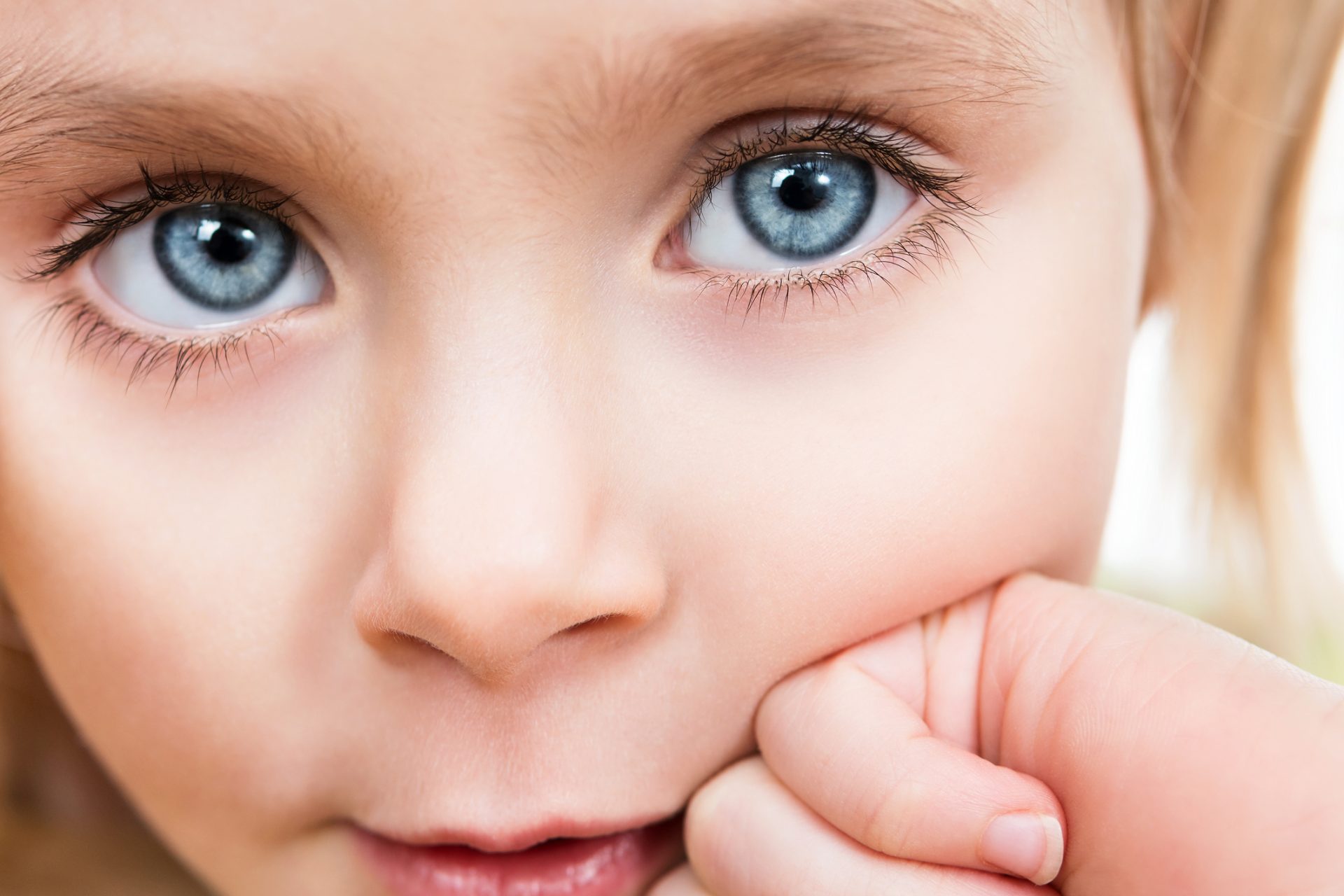 Uveitis
Pars planitis is an inflammation of a specific part of the eye called the pars plana, located in the most peripheral part of the retina. With very typical clinical signs, it is common to suffer from it in childhood. About prognosis and treatment options we spoke with Dr. Alfredo Adan, specialist in uveitis at visiõnclinic+.
LEER MÁS »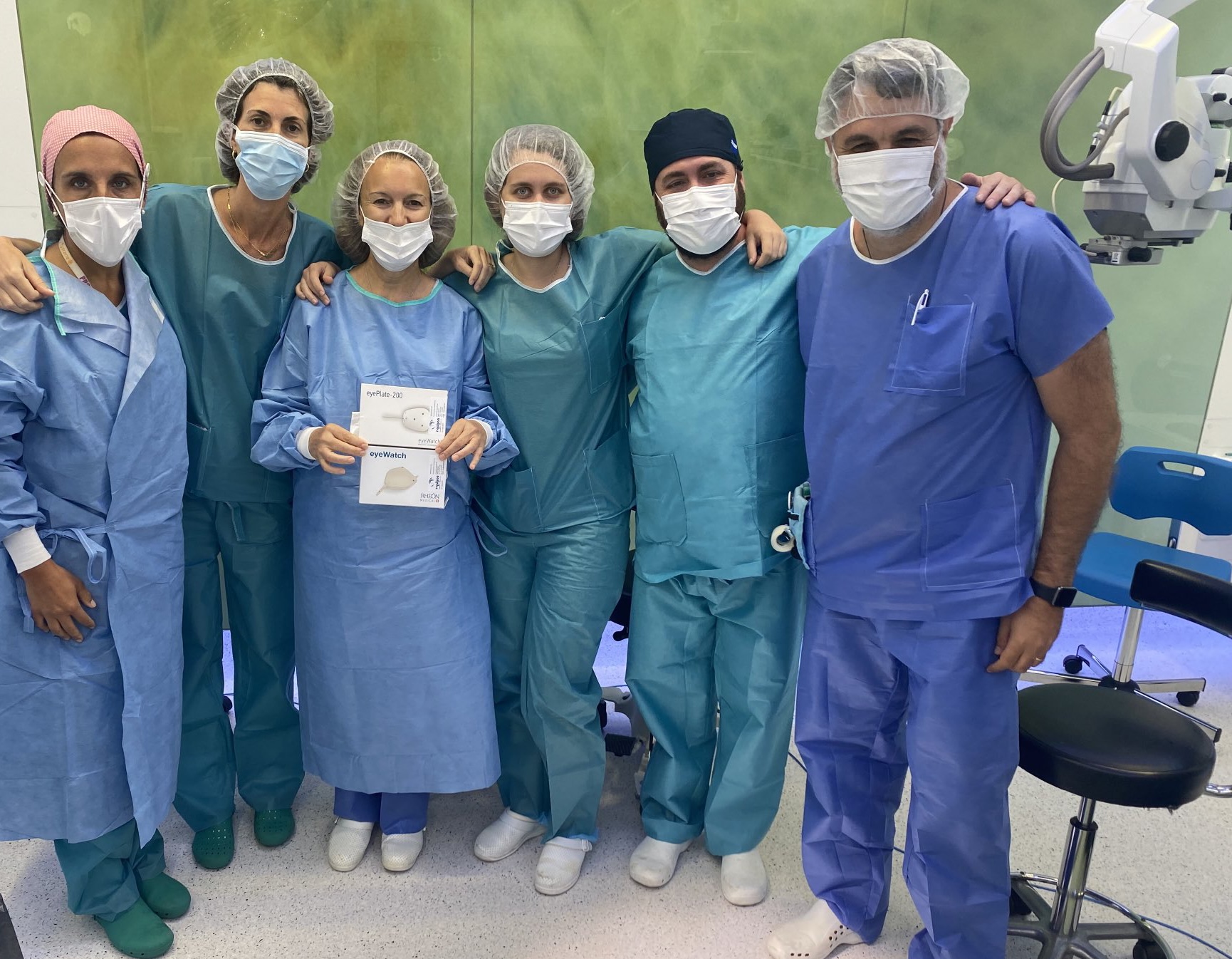 Glaucoma
We performed the first EyeWatch glaucoma drainage implant in Catalonia and the third in Spain! "This is the most cutting-edge glaucoma surgery that currently exists," tells us Elena Milla, the surgeon who performed it and one of the glaucoma specialist ophthalmologists on the Visiõnclinic+ medical team.
LEER MÁS »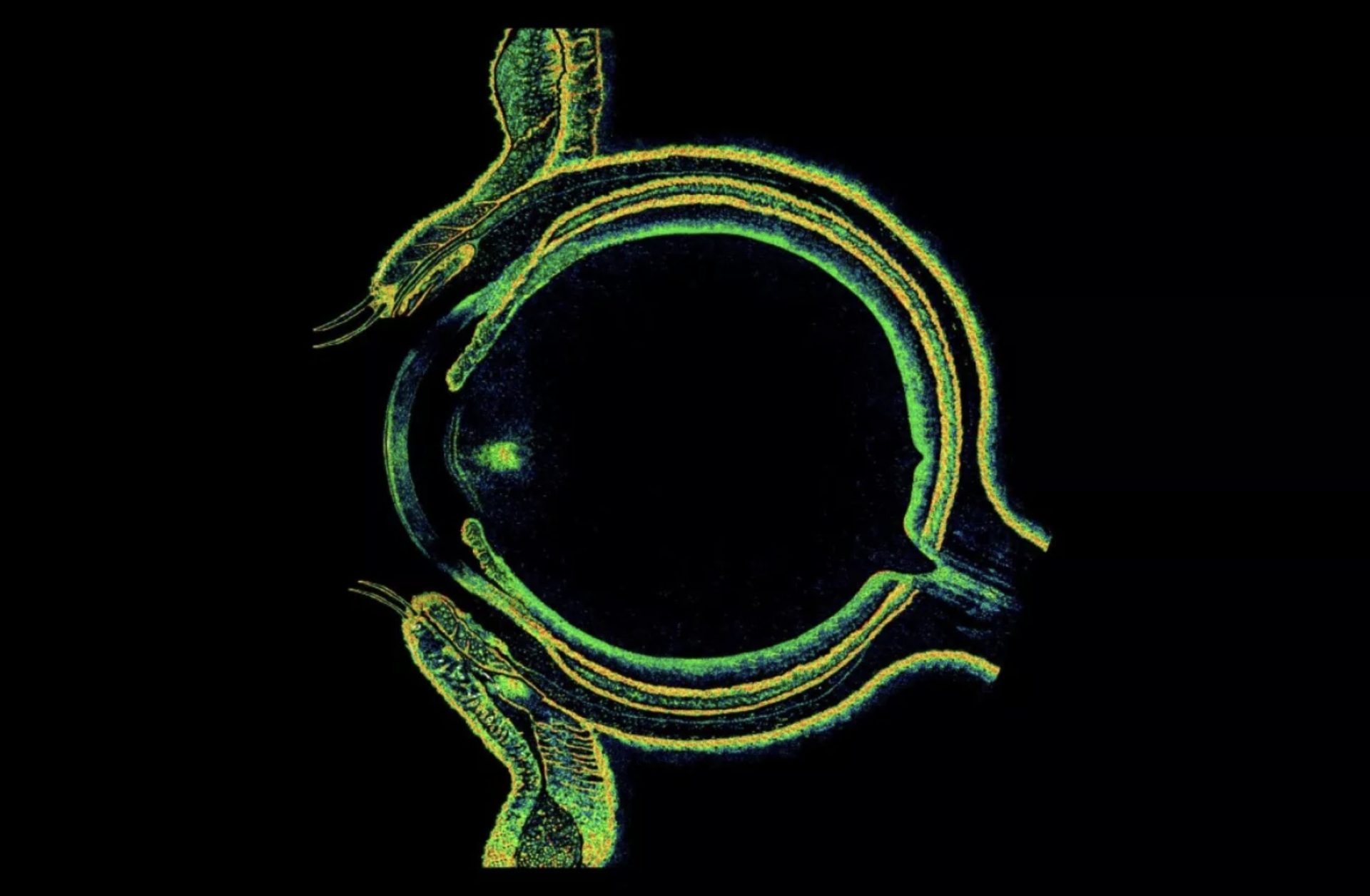 Diagnostic tests
OCT is an imaging diagnostic technique that, in recent years, has become essential in ophthalmology clinics thanks to its countless advantages. It is simple, non-invasive and facilitates the control and monitoring of any retinal disease. If you suffer from glaucoma or uveitis, surely you have heard of it. If not, Dr Alfredo Adán, director of visiõnclinic+ explains you.
LEER MÁS »